Fitness training has become an integral part of life for many people in India. With the increasing awareness about the importance of health and fitness, people in Hyderabad are also showing a strong inclination towards fitness and well-being. In Hyderabad, there are plenty of options available for fitness training, ranging from traditional gymnasiums to modern fitness studios.
Gymnasiums have always been the go-to option for fitness enthusiasts. With the advent of modern fitness equipment and facilities, gymnasiums in Hyderabad have also upgraded themselves to provide the best possible fitness experience to their customers. They offer a wide range of fitness equipment, such as treadmills, elliptical machines, cross trainers, and weightlifting machines, to cater to the varied fitness goals of their customers. Moreover, gymnasiums also provide on-site trainers to assist and guide the customers throughout their fitness journey.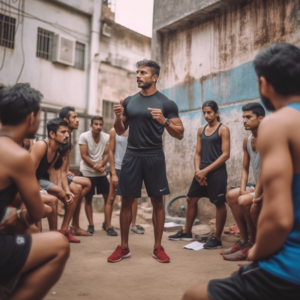 Apart from traditional gymnasiums, there are many modern fitness studios in Hyderabad that offer specialized fitness programs. These studios focus on specific fitness activities such as yoga, Zumba, Pilates, and other dance forms. They provide personalized training programs that cater to the specific needs and goals of their customers. These studios also have certified and qualified trainers who design a customized fitness regime that suits the individual's fitness goals.
One of the major advantages of fitness training in Hyderabad is the affordability of fitness programs. Fitness training programs in Hyderabad are relatively cheaper than other metro cities in India. This makes it accessible to a large section of people who are willing to embark on a fitness journey but have budget constraints.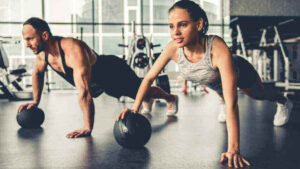 Hyderabad has also witnessed a surge in the popularity of outdoor fitness activities. Many parks in Hyderabad offer outdoor fitness equipment that is free to use for the public. In addition, there are many fitness groups and clubs in Hyderabad that organize outdoor fitness activities, such as running, cycling, and trekking. This not only provides a refreshing change from the conventional gym workout but also gives an opportunity to explore new places and meet like-minded people.
In conclusion, Hyderabad is a city that offers plenty of options for fitness training. Whether you are a fitness enthusiast who prefers traditional gymnasiums or someone who wants to try out new fitness programs, Hyderabad has something to offer for everyone. With affordable fitness programs and modern fitness infrastructure, Hyderabad is slowly evolving into a fitness hub of South India.